"Beyond the Lens" Exhibition
In a building re-qualified for hosting a strategic exhibition site of the Festival, from October the 27th to December the 1st 2019, the photo exhibition "Beyond the Lens" will be held. It will showcase the award-winning photographs and the best pictures of the 2019 Siena International Photo Awards.
Former-Distillery "Lo Stellino"
Period: October 27th – December 1st
Location: Via Fiorentina, 95 – Siena
Opening Time:
Friday: 03:00 pm-07:00 pm
Saturday-Sunday: 10:00 am-07:00 pm
Holidays: 10:00 am-07:00 pm
Entrance:
Cumulative ticket: € 10,00 per person
Cumulative ticket (students – over 65 ): € 4,00
Free entrance for visitors under 12 accompanied by parents
How to get there:
Bus Services:
Lines 4, 10 e 36 – Stop "Lo Stellino"
Radiotaxi service 24h/7:
+39 0577 49222 – www.taxisiena.it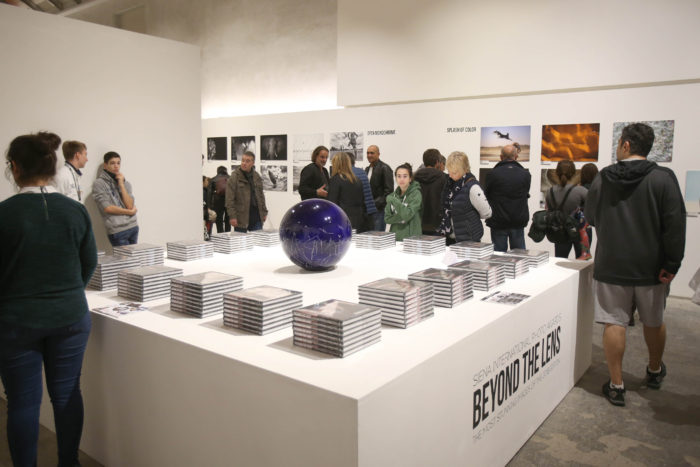 Description: The building, dating back to the first half of 20th Century, owned by the Di Lorenzo Family, originally hosted a big distillery, operating for many years and whose traces are still visible on the tower coming out from the shelters. The complex, expanded several times during the years, now hosts the warehouses and deposits of a touristic activity. The structure is overlooking Via Fiorentina, an arterial road linking Siena's historical centre with Florence and the countryside. That's why Via Fiorentina is a main passage for touristic flows arriving in the city.
The building has been re-qualified for hosting a strategic exhibition site of the Festival, by working on the small square, formed by the different structures of the complex, which became a welcoming and relational space, designed for the new expositive purposes. In this new attractive pole will be held the collective photo exhibition "Beyond the Lens", with spaces both in pleinair and indoors. A big endless space, in a strategic position, ideal for hosting an important SIPAContest Festival's exhibition, in a renewed space with an industrial taste.