Il Battistero Siena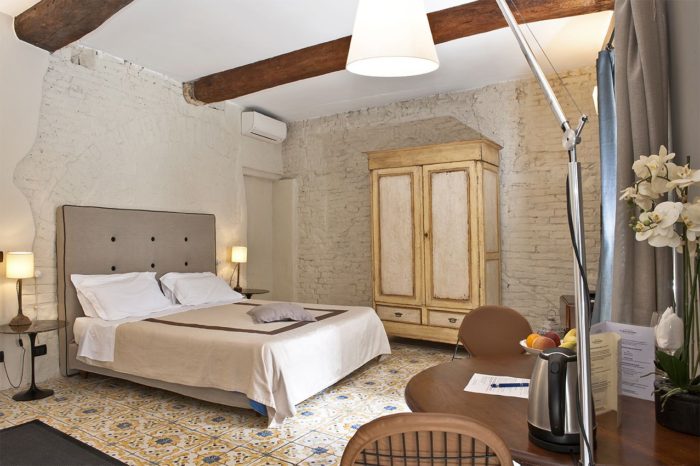 Descrizione: The historic dwelling Il Battistero Siena is a historical house located into a notified palace in the heart of Siena, in the Baptistery Square (Piazza San Giovanni following the place names of the city).
It's in this very same square, that we decided to give new life to an ancient building, creating a historic dwelling that has immediately been included into the prestigious Michelin Guide.
It is precisely in this building that in 1439 the famous architect Francesco Di Giorgio Martini was born, and Le Corbusier and Louis Kahn chose this place as accommodation for their stay in Siena in 1907 and in 1951.
The fascinating location of the accommodation makes this antique house the ideal place for a pleasant stay in Siena, in a historical and charming dwelling without exceeding in an ostentatious luxury.
On the ground floor there is a delicious wine boutique, where there is an accurate selection of the best and finest Tuscan wines.
Underneath the wine shop, there is a spectacular wine cellar built in brick and tuff, in which you can experience an exclusive wine tasting. Here you can also admire the medieval aqueduct that was once connected to the "bottino" of Santa Maria della Scala.
Each room is characterized by its own peculiarities: some by a more modern style, where you will find paintings of contemporary art, others by a more traditional style.
Needless to say, all rooms are equipped with all the modern comforts, such as anti-noise windows (although this is a limited traffic area), tv, wifi and air conditioning.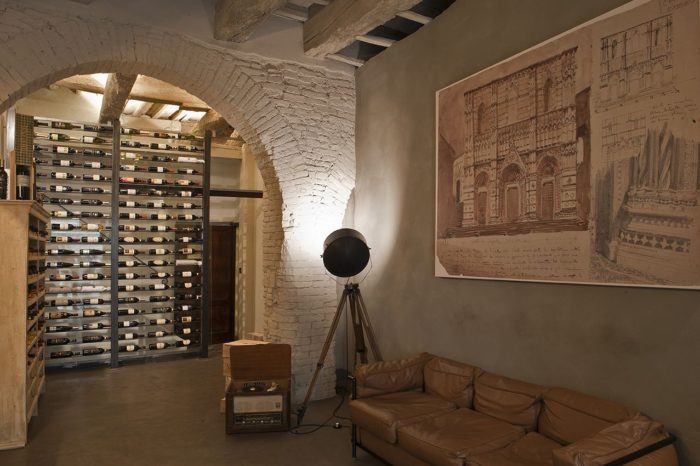 Info
Address: Piazza San Giovanni N.12, 13 – Siena
Phone: +39 3319570519
E-mail: [email protected]
Website: www.battisterosiena.com
Distance from historic center:
Historic center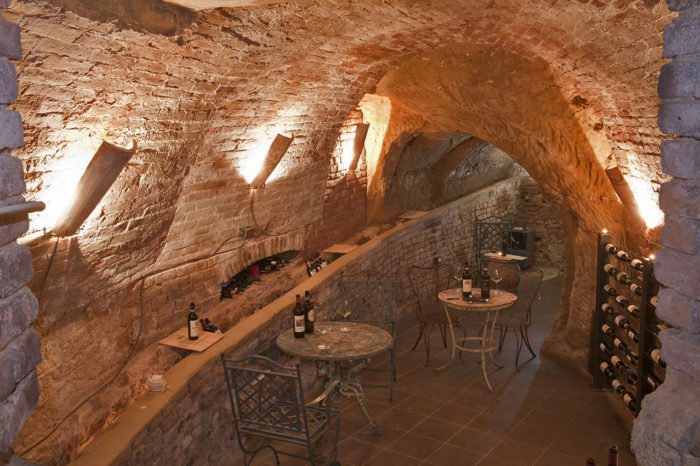 Prices
Double bedroom: € 140
Single room: € 120
Third person supplement: € 25
● Breakfast included