The festival will offer a special program of presentations and panel talks and side events, thanks to its local and international partners. The preliminary program for the Siena Awards Festival 2019 includes experts from the Judging Panel to the Journalists of the main newspapers, the 2019 Siena International Photo Awards nominees; and the renowned overall winner of 2019 Siena International Photo Awards. Topics will include human impact in the environment, new ways of approaching journalism, social justice in photography, the coverage of migration issues, modern ways of storytelling, ethical storytelling and more.
The full festival program will be revealed shortly.
Photo Journalism Talks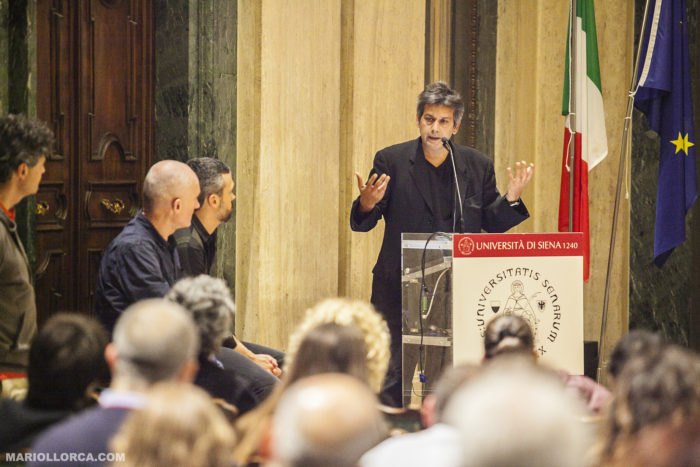 Description: photographers discuss topics, reporting on the impact of a climate change in the world, migration, wars and conflicts, modern ways of storytelling, investigative journalism. Presenting their own work will be photo editors, journalists and 2019 nominees in the Photojournalism section of the Siena International Photo Awards. It will be discussed the ethical considerations that photo editors take into account when publishing photos. The full festival program will be revealed shortly.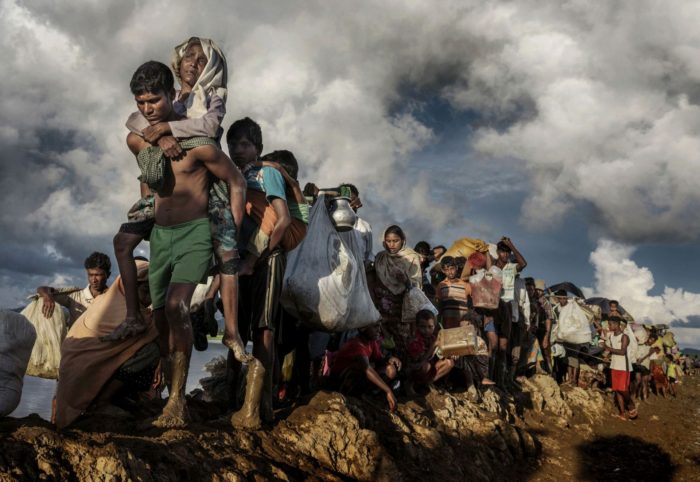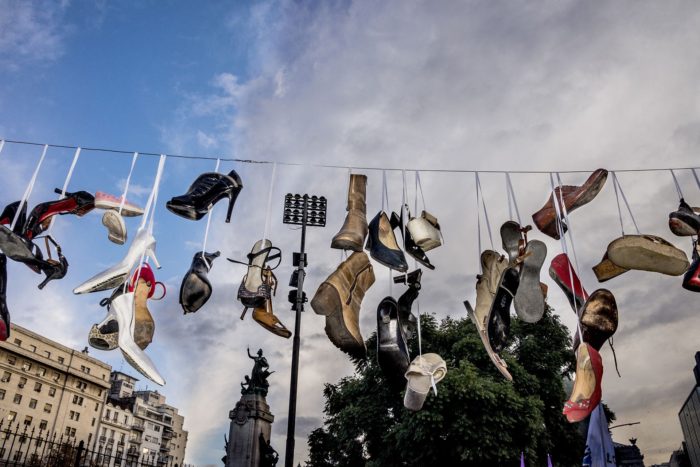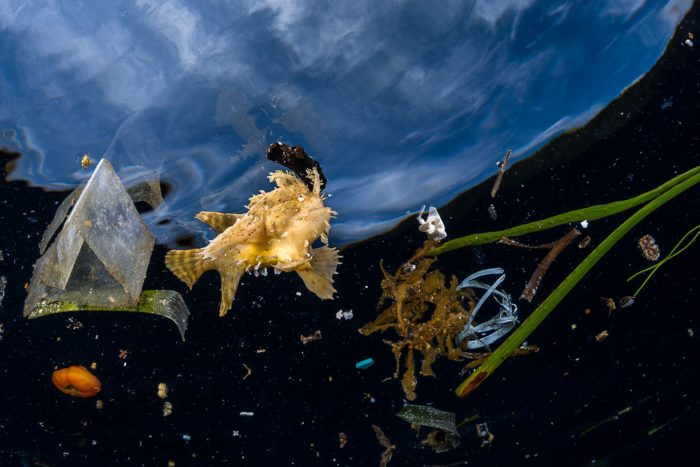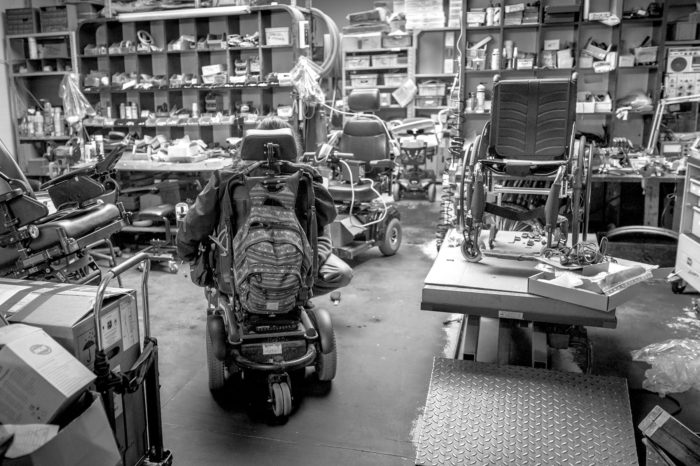 Speakers include:
Mary Calvert (USA)- Documentary Photographer (World Press Photo 2016 and 2019): Sexual abuse in America's military
For the past six years, Mary has focused her journalistic attention on the continually under-reported, sexual abuse of women and men in the U.S. Armed Forces and the military's pattern of blaming, harassing and discharging victims. As she worked on The Battle Within: Sexual Assault in America's Military, veterans told her, in detail, not just of the violence of the sexual assault and the ensuing emotional trauma, but how their injury was compounded by the futility and indignity of reporting attacks to indifferent commanding officers and elected representatives. Mary will discuss the origins and evolution of this project and its impact on veterans and the general public. For the past four years Mary has been focusing her journalistic attention on the continually under-reported relegation and abuse of women and men in the US Armed Forces. Her work "Sexual Assault in America's Military" was awarded 1st Prize, Long Term Projects in the 2016 World Press Photo Contest and the next chapter of the project, "Prisoners of War: Male-on-male Sexual Assault in America's Military" was awarded the 2016 Getty Images Grant in Editorial Photography. Mary is a 2017 John Simon Guggenheim Memorial Foundation Fellow in Photography
Jonathan Banks (UK) – Humanitarian photographer based in the UK: About Real Social Issues
Jonathan Banks is an award-winning British photographer with over 20 years' experience in commercial and media photography. He enjoys collaborating with charitable organisations and NGOs on serious campaigns. Jonathan studied under the prolific artist John Blakemore, and graduated from the University of Derby with a BA honours in Photographic Studies. He cut his teeth in editorial photography freelancing for The Daily Telegraph and various agencies. Jonathan has diversified over the years into photographing for corporate clients but continues to work with a handful of editorial publications. He has always worked with NGOs both in the U.K. and abroad. He is the longest serving British Red Cross photographer and has exhibited work in support of International Alert. "I have worked in both the editorial market and directly for the charity sector and recognise both the similarities and differences. I believe that we are ultimately looking to achieve the same thing of making a difference. The challenge that we have is using photographs to empower the viewer to understand the nuances that are often hidden in simplistic humanitarian narratives and help them believe that they can make that difference".
Alessio Paduano (ITA) – Editorial Photographer: Migration Issues
Every day, thousands of people from North Africa and the Middle East fleeing from war and hunger try to reach Europe in search of a better future. This may be the most significant humanitarian exodus since the Second World War, according to photojournalist Alessio Paduano. Based in Naples, Alessio studied at the "Université Paris VII – Denis Diderot" in Paris thanks to a one-year scholarship. In 2007 he started working as a contributor and a photographer for several Italian newspapers. In 2009 he graduated in Sociology at the "Università degli Studi di Napoli Federico II" with a dissertation in journalism. In 2010 he started the MA in photojournalism at the "Accademia di Belle Arti di Napoli", where he got his degree with honors. His documentary project, "The Migrant's Odyssey," takes a detailed look at the plight of migrants seeking refuge in Europe for a variety of reasons – and those trying to help them. "The Migrant's Odyssey" focuses on the migration surge in 2015, but obviously the crisis continues today.
Florian Ledoux (France) – Nature and Wildlife Photographer: The Images That Changed My Life
Award-winning wildlife photographer Florian Ledoux, is originally from France and is currently based in the North of Norway. He works extensively in the Polar regions. He began his photographic career in the Military French Navy as a photo reporter. His work has been published in magazines like National Geographic, Time US, Géo France / Spain, Oceanographic UK, National Geographic Traveler, and Le Figaro, as well as in the international daily press. Florian is a wildlife photographer that focuses his efforts on the Polar regions of our planet. In 2017, Florian took part in an expedition to North Greenland and Canada where he captured the photos that changed his life. He believes these aerial images allow us to observe and document the animals' behaviors from a new angle and approach, revealing the creatures in their entirety, as well as in a wider habitat and landscape – and in ways previously impossible. Aerial photography, he said, offers a new way of learning about the northern regions. Embark now for the Polar world and discover more from Florian's work.
Philip Coburn (UK) – Editorial Photographer: War and Conflicts in the World
In January 2010, Philip Coburn, an experienced photojournalist who'd covered combat zones around the world, was severely injured when a blast struck the vehicle he was riding in. He lost both legs and sustained damage to his back. Philip's colleague Rupert Hamer and a young Marine were killed in blast. After a long recovery, Philip returned to work in 2011 and has since taken post-blast assignments in Gaza, Iraq, Nepal, Singapore, Ivory Coast, Yemen & Europe. He says, "I feel that my injuries have helped me as a person and as a photographer I am more empathetic towards people and more thoughtful in how I shoot & approach assignments." Philip's "Musa Qala-12 days in December," meticulously documents the time during which he was embedded with the Brigade Reconnaissance Force for 12 days as they probed Taliban positions and cleared a route into Musa Qala for a 400 vehicle convoy of British, American and Afghan soldiers. In it, Philip shares his experience of life in the war zone two years before the attack that caused his devastating injuries – the danger, fear, courage, hope and brotherhood.
Hannes Lochner (ZA) – Wildlife Photographer: Be Able to Create a Story
Long fascinated by the arid regions of southern Africa, photographing the Kalahari was on top of South African photographer Hannes Lochner's list for years. Finally, he actually lived in the Kalahari for 6 years, where he spent hundreds of hours capturing inspiring images of this captivating landscape and its enigmatic inhabitants. Over the last decade, Hannes & his wife, Noa, spent their life in a tent in the bush following wildlife and doing several projects. Hannes produced five magnificent photographic collections, three of which were dedicated entirely to the Kalahari. After the Kalahari, they went to the Okavango Delta for a three-year project. In this talk he quickly runs through his journey of his publications and shares with you how important a story is to a photograph. "Photographs needs to tell stories!"
Constanza Portnoy (AR ) – Documentary Photographer: A personal experience – how to navigate between psychology and documentary photography
Join Argentinian photojournalist and documentary research photographer Constanza Portnoy for a conversation about her personal journey of transformation from being a Psychology professional to becoming a Documentary Photographer and how to articulate these two disciplines through a work of Documentary Photography research and theoretical development addressing issues such as disability and adverse social contexts. Trained as a psychologist, Constanza changed careers after discovering photography as "a very powerful tool to communicate, fight, and urge social resistance." She began her second career as a photographer independently and was self-taught, initially taking pictures of her family and daily life. She says, "Then my ideology and my identity led me to use photography as a powerful tool for communicating to the public about the social injustices that my country was going through."

Location :
Info
Date: Saturday, October 26th 2019
Location: Aula Magna Palazzo del Rettorato
University of Siena
Via Banchi di Sotto, 55 – Siena
Starting Time:
Registration Desk: from 8:45 to 9:00 am
Morning Times: from 9:00am to 1:00pm
Lenght: 4h
Number of Participants:
Maximum 200 participants
Language: English
Entrance: free, subject to availability
Reservation: required