Traveling is knowing the different traditional flavors of an area. The goal of SIPA Tour | DAY 1 is also to let people know the Sienese dishes, savory and sweet, as Siena is well known for its street food culture. Tuscany can still boast of an incredible historic continuity in traditional cooking.
You will be able to have dinner in small, cozy places while admiring the beauty of the medieval architecture and partaking in the friendly, typical Italian environment and to taste the genuine and healthy products coming from small and local farms while experiencing the true flavors of the Italian tradition.
"I Pici", thick home-made spaghetti that vary in length and can be served with a hare or meat sauce or simply with sheep's cheese, are only one of the delicious specialties to be found on Sienese tables. Of course the real pride of Siena is its sweets, like "panforte" (in ancient times known as "Panpepato" or peppered bread), "Ricciarelli" and "Cavallucci", as well as the "Copate" (Sienese nougat), traditionally said to be the result of the industrious creativity of the nuns who once lived in the enclosed convents.
The "SIPA Menù" is available just for the dinner of Friday, October 25th.
Tasting the Flavors of Siena Cuisine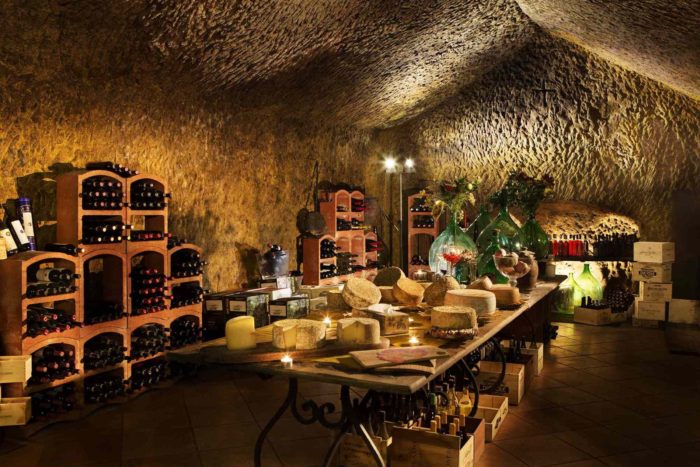 Descrizione:
The authentic Tuscan cuisine of the restaurants selected by SIPA, brings the flavors of Italy right to the heart of the historical center of this marvelous city. Guests will have the opportunity to enjoy delicious Sienese dishes in their warm and lively atmosphere of a tipical local restaurant.
With the special "SIPA Menu" that caters to all tastes, guests can enjoy a delicious variety of very special dishes native to the rich culinary region of Tuscany. You will be able to experience the "SIPA Menu" at the special price reserved to the SIPAMATES, in all the SIPA Restaurants which are partners of the Festival.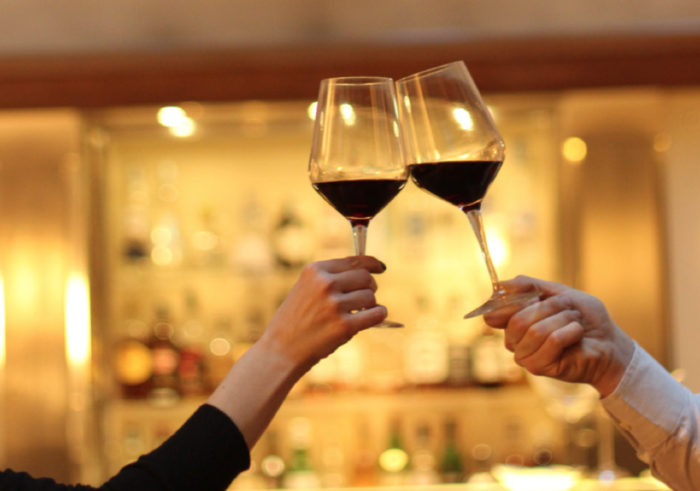 MENU DEL SIPA
STARTERS with mixt of:
Bruschetta: an appetizer made of roasted Tuscan bread topped with tomatoes, fresh basil and olive oil.
Crostini di fegato: lightly toasted slices of bread spread with liver paste, which is made from chicken livers, capers, anchovy fillets, chopped sage leaves and butter.
Selections of Cheese and Cold Sliced Meats (salami, ham and pecorino cheese)
This is one of the most traditional antipasti. The meats are arranged in a circle on a serving dish and decorated with crisp, tangy salad leaves. Often served with the thick slices of bread in a basket. The best wine to drink with these cold meats is a young and fairly light Chianti, such as that from the "Colli Fiorentini".
FIRST COURSES at choice among:
Pappardelle al cinghiale:in Siena, the pappardelle (broad strips of freshly cooked pasta) are traditionally placed on top of the boar sauce and then gently mixed through.
Ribollita: slow cooked soup of bread, beans, and vegetables. Tuscan cuisine is famous for giving new life to leftovers. This dish is a perfect example. An icon of Tuscan cuisine, ribollita literally means "reboiled."It's difficult to find an authentic ribollita because it takes 3 days to prepare. Minestrone is made the first day. The second day the leftover soup is layered with thin slices of bread (or toasted bread rubbed with garlic) and baked with thin slices of red onion on top. The third day the leftovers are reboiled. Recipes for minestrone vary from restaurant to restaurant.
Pici: sThick, chewy spaghetti. Typical of the region and served with a rich sauce.
MAIN COURSES at choice among:
Tagliata di manzo: grilled and sliced beef. Combining a great steak with peppery arugula salad might sound like an odd idea, but I guarantee that once you've tried it, you won't want to eat steak any other way.
Filetto di cinta con lardo di Colonnata: "Cinta Senese" pork tenderloin with lard of Colonnata. The Cinta Senese swine is a native breed which lives among the oak woods around Siena, highly reputed for the excellent flavor of its meat.
DESSERT: Siena's typical sweets at choice among Panforte, Cavallucci or Cantucci.
Mineral Water and Expresso Coffee Included
RESTAURANTS SELECTED BY SIPA:
Info
Where: only in the Sienese Restaurants selected by SIPA | look at the following list
Restaurant "il Particolare di Siena"
● e-mail: [email protected]
● Phone: +39 0577 1793209
Restaurant "Grotta del Gallo nero"
● e-mail: [email protected]
● Phone: +39 0577 284356
Restaurant "Bagoga"
● e-mail: [email protected]
● Phone: +39 0577 282208

Date: Friday, October 25th 2019
Time: from 08.00pm
Cost:
€ 25,00: Discounted Fee reserved to the owners of SIPAContest Festival Voucher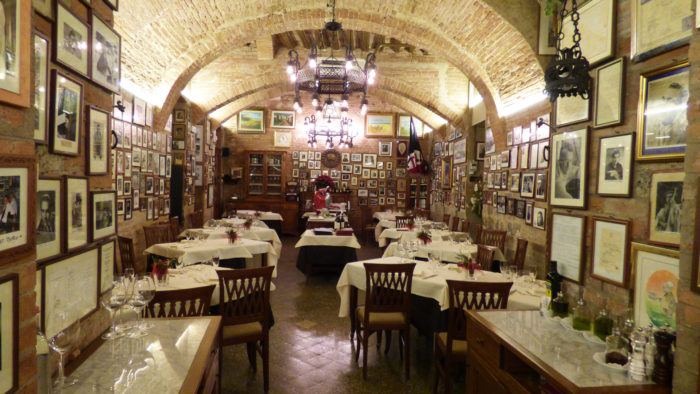 Included in the cost:
● one postcard at choice among the ones of the SIPA Collection

The cost excludes:
● wine and alcoholic beverage
● everything that is not expressly referred to in "Included in the cost".