Siena is one of the richest areas of Italy in terms of natural and artistic beauty with four UNESCO world heritage sites. Nature here offers extraordinary beauty, in terms of vineyards, olive groves, forests and natural reserves dotted with castles, churches and medieval villages still intact. This extraordinary southern part of Tuscany offers famous hilly areas such as Chianti, well known for its excellent wines, villages, parishes, castles and precious vineyards; clay areas and moon-like landscapes with as the Crete Senesi, and only a few kilometers away we find the Val d'Orcia valleys covered with sunflowers, sheep strolling around and picturesque medieval villages such as Pienza and Montalcino where the Brunello wine is produced. In just 80 km you can visit magnificent territories renowned throughout the world.
During Siena Awards Festival you will be guided into a journey that will be framed in your heart for a life time!
Chianti, Historical Castle and Sunset Photo Tour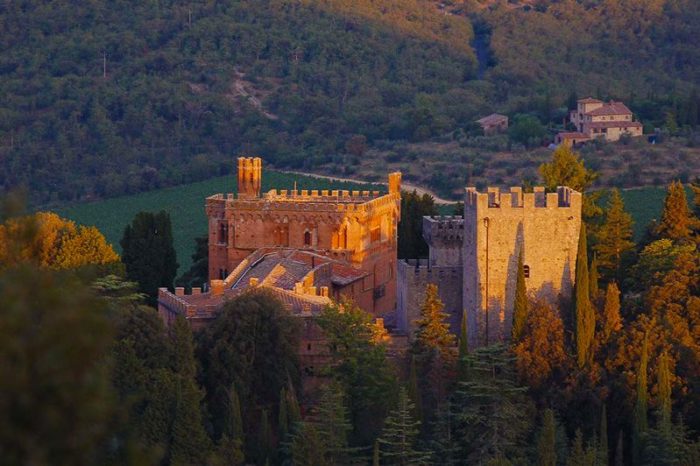 Description: an exclusive journey in the hills of Chianti taking pictures of extraordinary landscapes, capturing the best sunset light in one of the finest medieval castles in Tuscany. The Chianti landscapes are so beautiful and unusual that inspired world famous photographs: green and peaceful hills, vineyards and olive groves, small villages and medieval castles, churches and country houses built in stone. We will be shooting the best colours and lights in the vineyards, in a medieval castle with infinity views and will end the day with an excellent glass of Chianti Classico DOCG.
Meeeting Point:
Info
Date: DATES TO BE DEFINED
Meeeting Point: San Domenico's Church
Timetable: from 02:00pm to 07:00pm
Lenght: 5 hours
Language: Italian & English

Included in the cost:
● Guided tour in Chianti and vineyards;
● Guided visit in a Medieval Castle;
● Wine tasting;
● Transfers with private mini bus.
The cost excludes: everything that is not expressly referred to in "Included in the cost".