Aperitif-Tasting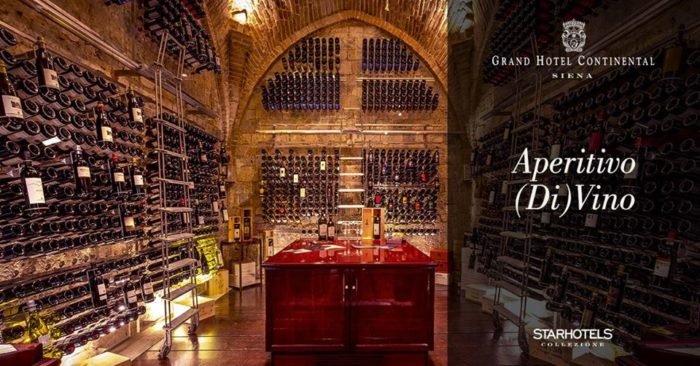 Description: the Lounge Bar by Sapordivino of the Grand Hotel Continental, located in the beautiful courtyard of the Palace, is the ideal location for a relaxing get-away in a charming informal atmosphere.
Starting from 7:30 p.m. an aperitif with local specialties of the Chef paired with 3 wine tastings.
A special occasion that will allow visitors of the Festival "Siena Awards" to enjoy an absolutely exclusive environment in the heart of the city, in one of the most classy and sophisticated venues in Siena. A journey through taste with fine wines from the exclusive Wine Cellar of the hotel housing over 3,000 bottles carefully selected from 60 different wineries. The aperitif will be taken care of personally by the hotel Chef.
Finger Food Buffet
3 Wine tasting
Phone or mail reservation is requested.
Info: +39 0577 56011 | [email protected]
Location:
Info
Location:
Grand Hotel Continental
Via Banchi di Sopra, 85 – Siena

Date: Friday, 22nd October 2021

Starting Time: 07:30 pm
Cost: € 25,00 per person

The offer includes:

● a postcard of your choice from the "Siena Awards Collection".