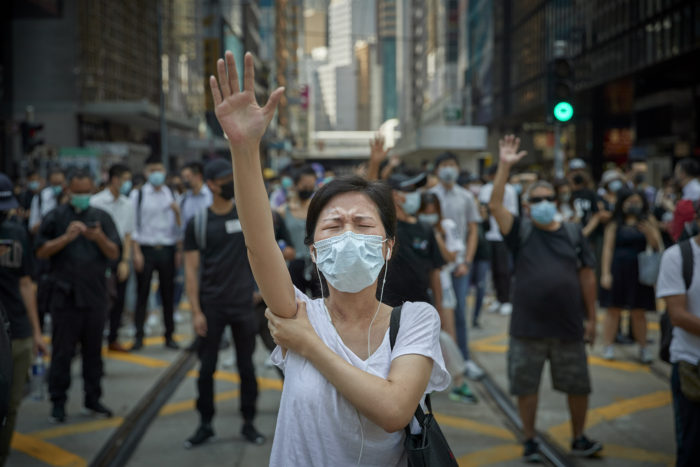 Description: "Fight for freedom! Stand up for Honk Kong!": these words were repeated by hundreds of thousands of people marching along the streets of the Asian metropolis, after the extradition bill that would have allowed Hong Kong citizens to be extradited to China had been drafted.
This draft law triggered a wave of unprecedented reactions, both nationally and internationally; it is a threat to Hong Kong legal system, to the freedoms and democratic guarantees enshrined in the Sino-British Joint Declaration.
On 9th June 2019, about a million people protested in opposition to the extradition bill, marching towards the headquarters of the Government. A week later, over two million people, almost a third of the whole population, did the same. Since that day, the city has plunged into a political crisis, with waves of demonstrations and violent clashes between police and demonstrators.
What started as a protest against a proposed government extradition bill has since morphed into a wider call for democratic rights in the semi-autonomous city, whose daily life has been filled with tear gas and a growing gap from "Chinese values". In particular, the youth don't feel like they belong to China and are afraid of losing their freedom.
The demonstrators' protests continue to focus on the claim of "5 demands": the withdrawal of the controversial extradition bill, the release of demonstrators from prison, the retraction of the word 'riot' to describe protests, an independent inquiry into police brutality and genuine universal suffrage.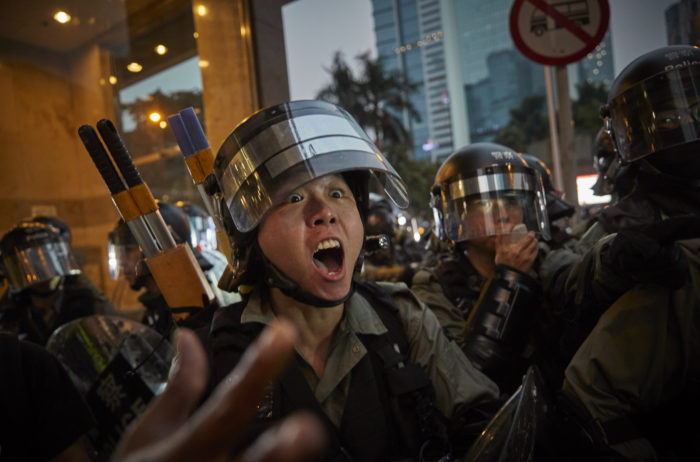 Location:
INFO
Location: Chiostro Basilica di San Domenico
Piazza Madre Teresa di Calcutta, 2
Period: 2020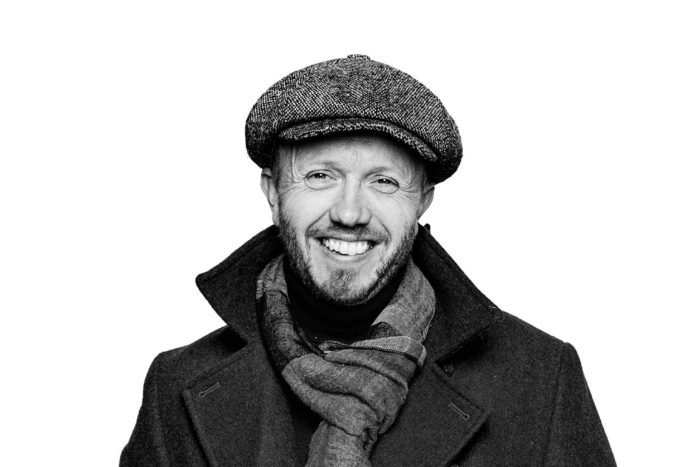 Photographer Biography: The award-winning photographer Kiran Ridley works in Asia and all over Europe, focusing on socio-political issues.
At 16 he handled his first camera and got stuck by the possibility to catch and show everything happening around him. Kiran is fascinated by people and inherently interested in the conditions of mankind; he's keen on recording world events, capturing human dynamics.
His works have been published all over the world, on magazines such as, for instance: The Sunday Times Magazine, The Times and The Financial Times, The LA Times, The Washington Post, The New York Times, Wall Street Journal, Le Figaro, Le Point, Welt, El Pais, Forbes, Observer and Guardian, Time, Spiegel, Economist Magazine, GQ and Conde Nast.
Kiran has been awarded in many international contests, amongst the others: Kolga Tbilisi Award for Reportage, TAPSA Award, ND Awards, Association of Photographers 'Document' Awards, The Observer Hodge Award and The Tom Webster Award.
He lives in Paris and his works are released by two of the main photographic agencies: Getty Images in Europe and Polaris Images in the United States.