Half of all the firearms in the world that are owned by private citizens for non-military purposes are in the United States of America. The overall number, indeed, exceeds the Country's population: 400 million weapons for 328 million people. This is not a coincidence, nor is it a market-related issue: it is rather a matter of "tradition" and constitutional guarantee established with the Second Amendment, ratified in 1791. This law reassures the inhabitants of the newly independent territories that their Federal Government would not be able, one day, to abuse its authority over them, and they are guaranteed the right to bear arms.
Two hundred and fifty years later, the Second Amendment is still ingrained in all aspects of American life.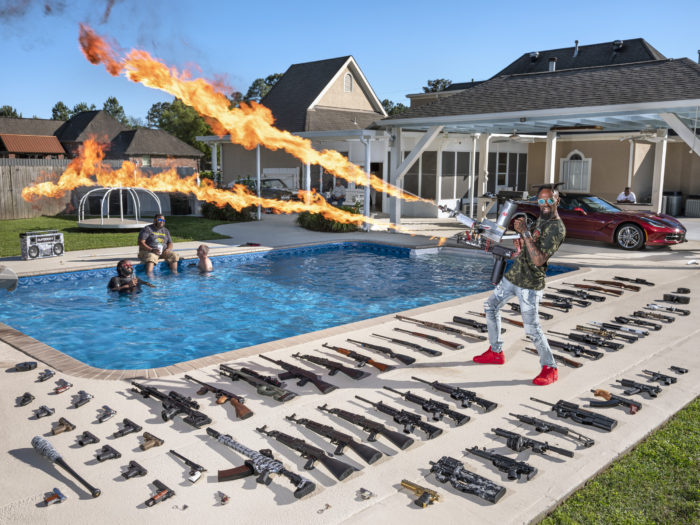 Gabriele Galimberti has travelled to every corner of the United States – from New York City to Honolulu – to meet proud gun owners and photograph them and their weapons.
He has photographed people and guns in their homes and neighbourhoods, even in places where no one would expect to find such arsenals.
These often disturbing portraits, together with the accompanying stories based on interviews, provide an unexpected and uncommon view of what the institution of the Second Amendment really represents today.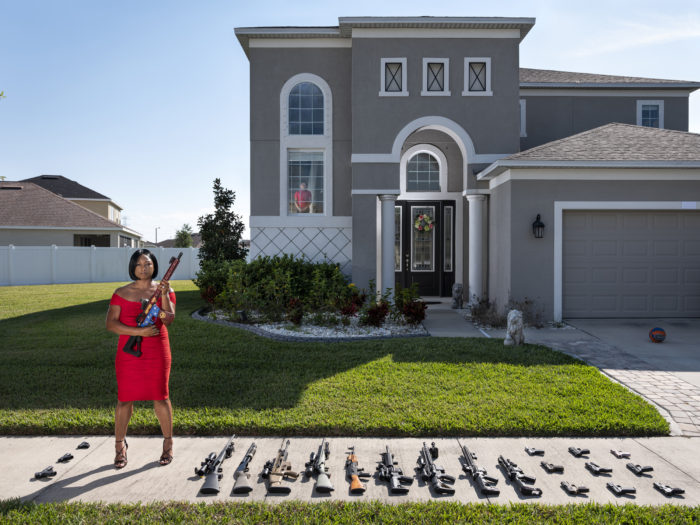 Location:
Info
Location: Accademia dei Rozzi | Via di Città, 36 (SI)
Period: September 30th – November 19th 2023

Opening Time:
Friday: 03:00 pm-07:00 pm
Saturday-Sunday: 10:00 am-01:00 pm 03:00 pm-07:00 pm
Holidays:
10:00 am-01:00 pm 03:00 pm-07:00 pm

TICKET VALID FOR VISITING ALL THE EXHIBITIONS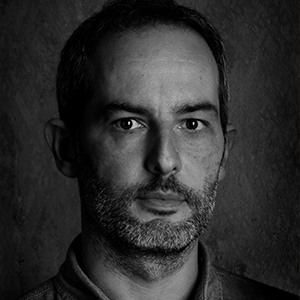 Photographer Biography: Gabriele Galimberti, born in 1977, is an Italian photographer who frequently lives on airplanes, and occasionally in Val di Chiana (Tuscany), where he was born and raised. He has spent the last few years working on long-term documentary photography projects around the world, some of which have become books, such as Toy Stories, In Her Kitchen, My Couch Is Your Couch and The Heavens.
Gabriele's job consists mainly of telling the stories, through portraits and short stories, of people around the world, recounting their peculiarities and differences, the things they are proud of and the belongings with which they surround themselves; social media, in all its forms, is a fundamental part of the research needed to get in touch, discover and produce those stories. Gabriele committed to documentary photography after starting out as a commercial photographer, and after joining the artistic collective Riverboom, best known for its work entitled Switzerland Versus The World, successfully exhibited in festivals, magazines and art shows around the world.
Gabriele is currently traveling around the globe, working on both solo and shared projects, as well as on assignments for international magazines and newspapers such as National Geographic, The Sunday Times, Stern, Geo, Le Monde, La Repubblica and Marie Claire.
His pictures have been exhibited in shows worldwide, such as the well known Festival Images in Vevey, Switzerland, Le Rencontres de la Photographie (Arles) and the renowned V&A museum in London.
Gabriele won the World Press Photo 2021 in the "Portrait Stories" category with his project THE AMERIGUNS