Hotel Minerva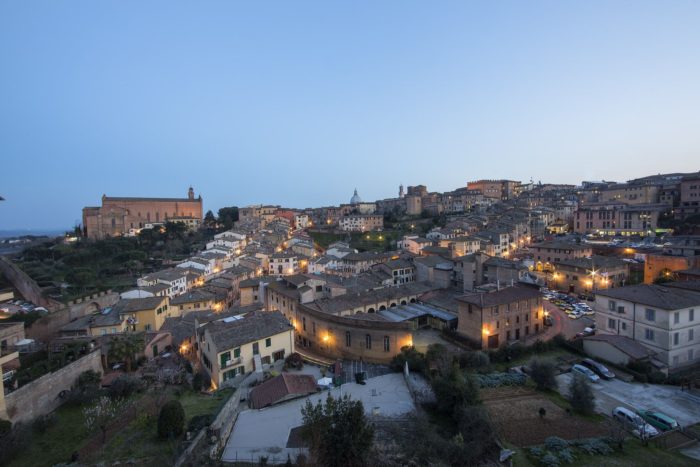 Description: Minerva Hotel is a three star hotel in the historic center of Siena, overlooking from its position the city of the Palio.
Hotel Minerva is located in the heart of Siena, the medieval city known around the world for the Palio and its age-old traditions, miracles and saints like Catherine and Bernard Tolomei, art, culture, food and wine.
Just 10 minutes from Piazza del Campo and very close to the train station, the three-star hotel has 56 rooms, divided into Standard, Superior and Business, a meeting room and a garage.
Perfect for business trips as a vacation exploring Siena and the most beautiful cities of Tuscany, Hotel Minerva is characterized by a warm welcome and an extreme attention to the customer.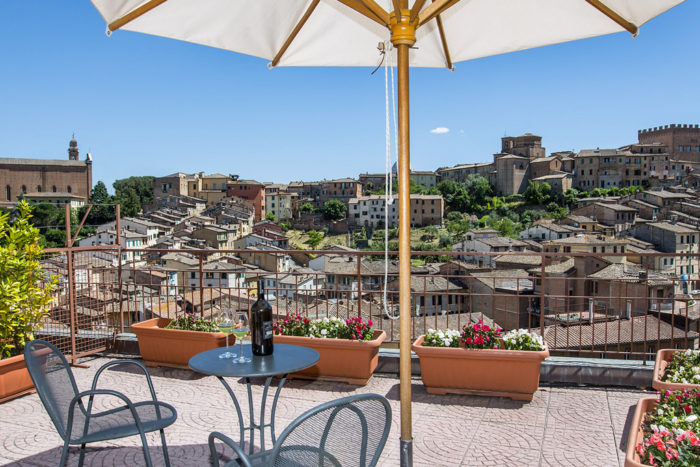 Info
Address: Via Garibaldi, 72 – Siena (SI)
Phone: +39 0577 284474
E-mail: [email protected]
Website: www.albergominerva.it
Distance from historic center:
Historic center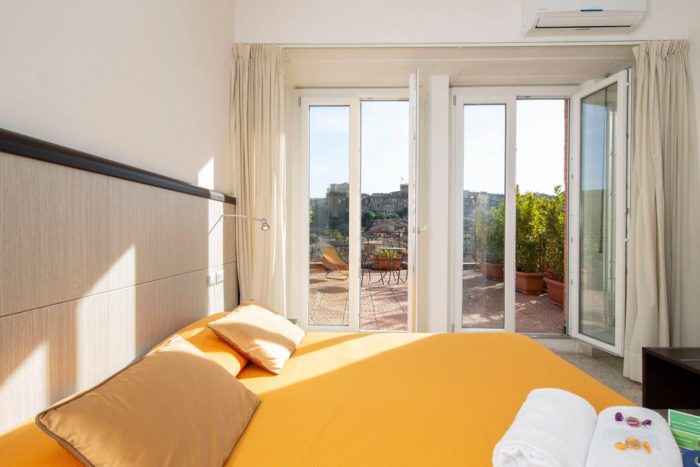 Prices
Double bedroom: € 80
Single room (1 bed): € 60
Double room for single use: € 70
Third person supplement: € 20
● buffet breakfast, offers delicious italian and international pastries and baked goods