Hotel Palazzetto Rosso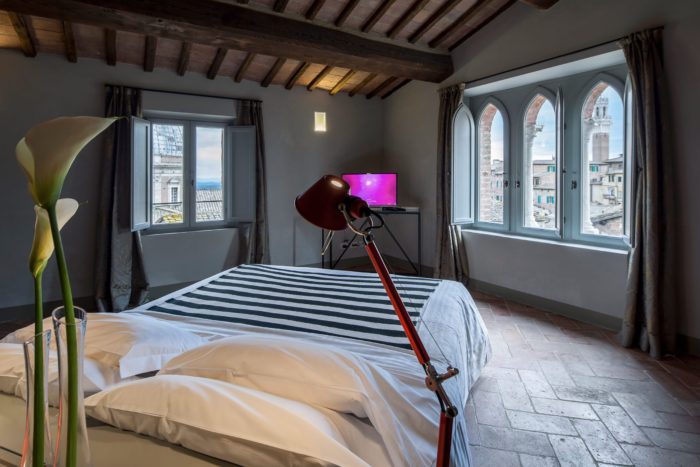 Description: charm, design, elegance and class are the main features of Palazzetto Rosso hotel.
Located in a stunning thirteenth-century palace, the hotel shows a studied juxtaposition of marvelous architecture inherited by the history and modern design furnishings.
From the amazing main hall starts a gorgeous stair, a real masterpiece, which gives access to 9 rooms: double, superior and suites, all different, each with its own character.
Breathtaking views of the city and the surrounding countryside, fine works of art and comfort are guaranteed. This chic atmosphere is always framed by a familiar touch.
A new style, an idea of hospitality designed to make the customer live a real sensory experience.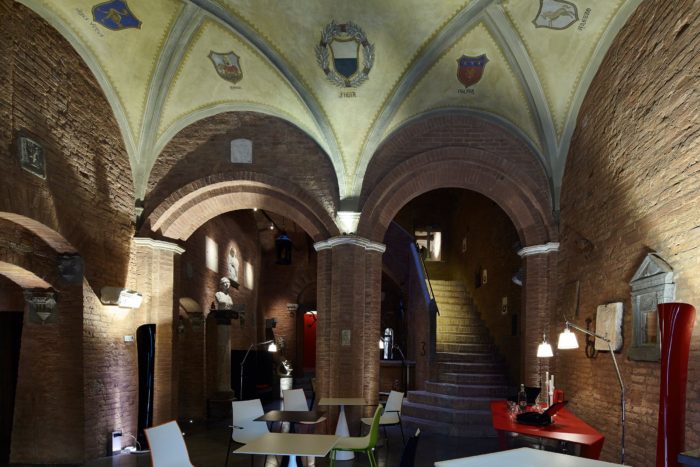 Info
Address: via dei Rossi 38-42, 53100 Siena
Phone: +39 0577 236197
E-mail: [email protected]
Sito web: www.palazzettorosso.com
Distance from historic center:
Historic center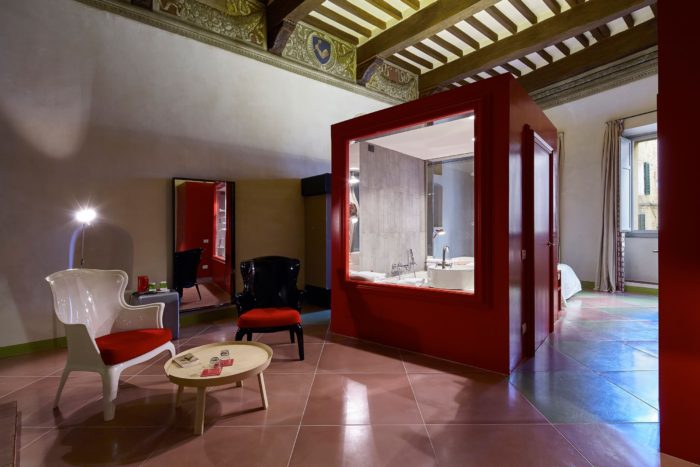 Prices
Double bedroom: starting from € 104,00
Junior Suite: starting from € 119,00
Suite: starting from € 139,00
● Breakfast included