Hotel Restaurant Moderno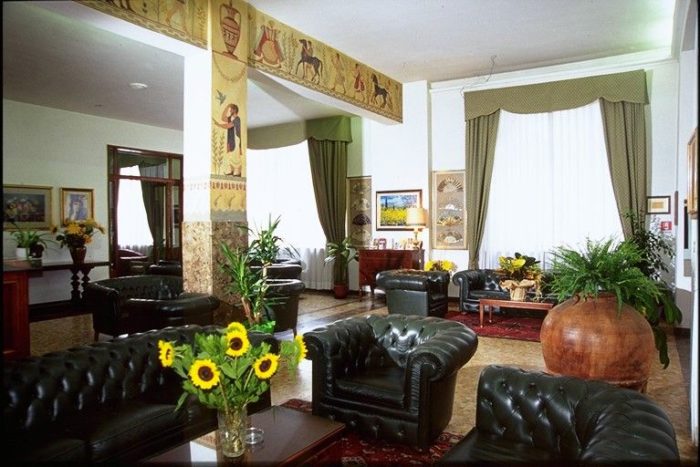 Description: the HOTEL MODERNO is a traditional family hotel present in Siena since 1954.
It is ideally located near the Gate "Porta Ovile" and just in front of the escalator to the Church of San Francesco, in the historic centre of the town. The hotel's ground floor is a series of spacious rooms with an elegant and classic style. Paintings, furniture and antique, give a refined atmosphere to the guest areas.
The 59 stylish and comfortable bedrooms are all equipped with bathroom, air-conditioning, telephone, hair-dryer and Sat-TV (about half of the rooms has a mini bar). We have many rooms to accomodate family of 3 or 4 people.
Our breakfast buffet includes coffee, milk, tea, infusions, orange juice, grapefruit juice, yogurt, roll bread, toast and preserves, butter, cereals, muesli, croissant, variety of pies and cakes, salami and mortadella.
The restaurant, located on the lower ground floor, is open for lunch from 12:30 – 2:30pm and in the evening from 7.30pm – 10.00pm daily. Guests and non-residents can enjoy a classic and contemporary Tuscan all day menu or à la carte menu. There is a nice Garden Restaurant open during the summer time.
It is easy to reach the Hotel Moderno by car or by coach and it is possible to park in our outdoor parking area or in our garage.
The groups staying in our hotel can obtain a free permission to enter the restricted traffic area of Siena.
Info
Address: Via Baldassarre Peruzzi, 19 – Siena (SI)
Phone: +39 0577 288453
E-mail: [email protected]
Website: www.hotelmodernosiena.it
Distance from historic center:
Historic center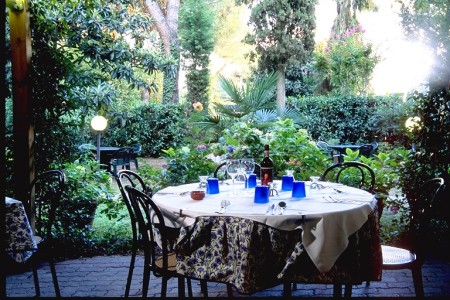 Prices
Double bedroom: € 75
Single room: € 60
Third person supplement: € 15
● Breakfast included