B&B Le Logge Luxury Room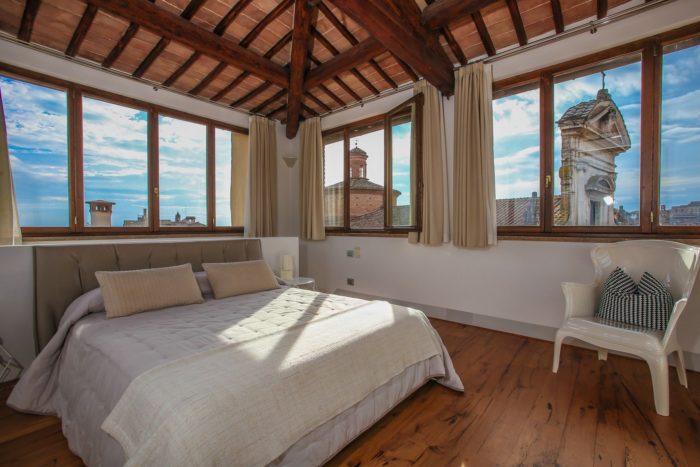 Descrizione: Le Logge Luxury Rooms, located in the heart of the city of Siena a few steps from the famous Piazza del Campo, dominate the imposing Pope's Lodges. Erected in 1462 by the Sienese architect Antonio Federighi, were commissioned by Pope Pius II who gave it to Piccolomini family from which he came.
The B&B, recently built, is located on the top floor without elevator and has a breath-taking view of the city. It is characterized from the fascinating contrast between history and modernity, frescoes and ultra modern furnishings. The location is equipped with under floor heating and air conditioning in all rooms. It consists of a large living room about 50 square meters which houses the breakfast area and the relax corner dedicated to our guests. Along the corridor adjacent to the common room, there is the reception, a cosy, modern and functional location. The corridor leads to two large frescoed rooms, furnished in a modern style, both with private bathroom and balconies that overlook on one of the main streets of Siena. Upstairs, there is the junior suite that features a spectacular interior balcony overlooking on the common room, a single room with dressing room and private bathroom. The third and last floor is the pride of our B&B: the super penthouse is characterized by a 360° view on the city, private bathroom with sauna and Turkish bath.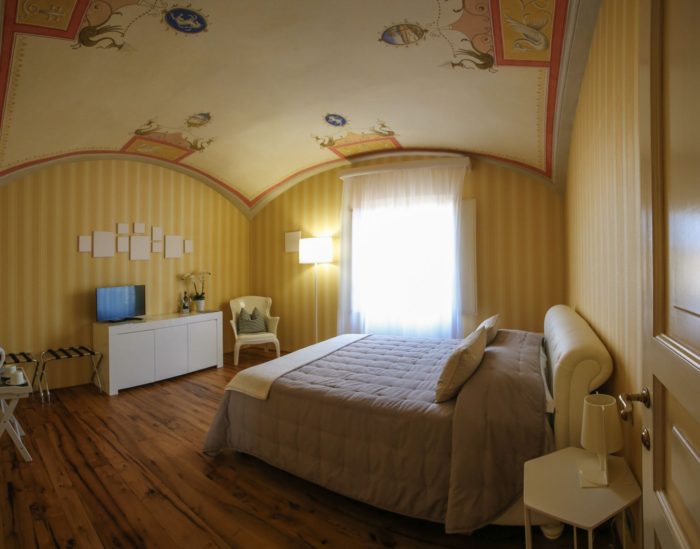 Info
Address: Logge del papa, 2 – 53100 Siena
Phone: +39 3318873312
E-mail: [email protected]
Website: www.leloggeluxuryrooms.it
Distance from historic center: Historic center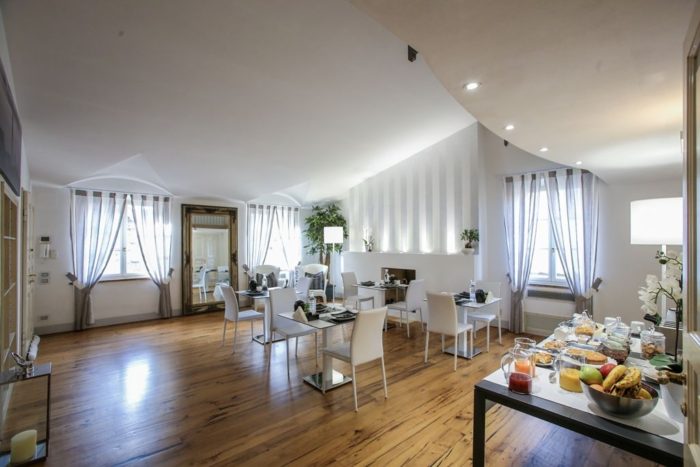 Prices
Double Room: € 160,00
Single Room: € 140,00
Double Room Delux: € 210,00
Single Room Delux: € 190,00
Third person supplement: € 15,00 for night
● Breakfast included
● Parking included (€30/night)