Sede: Siena City Center
Period: 2020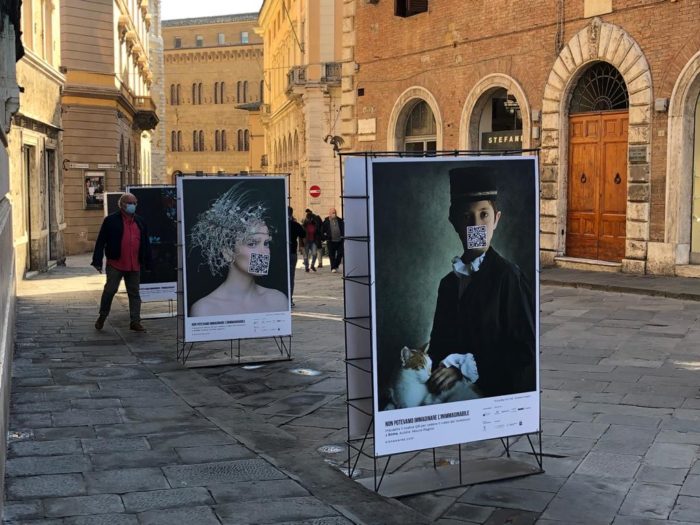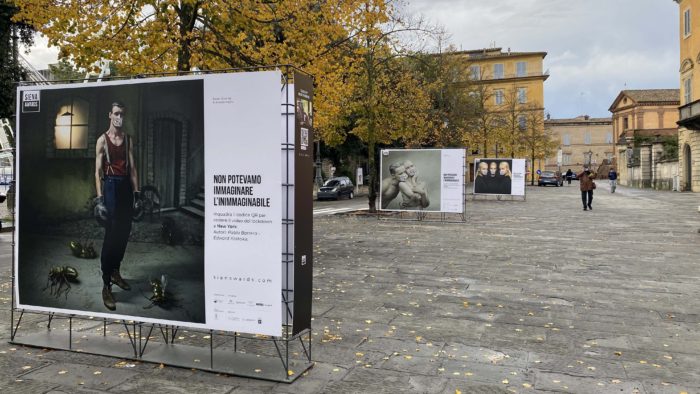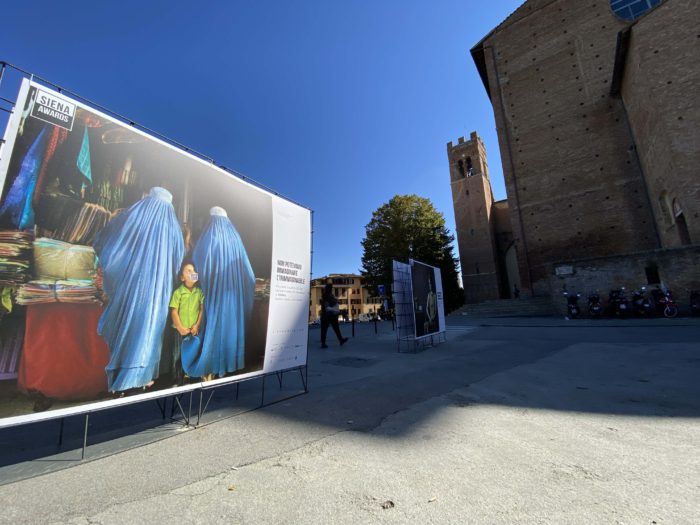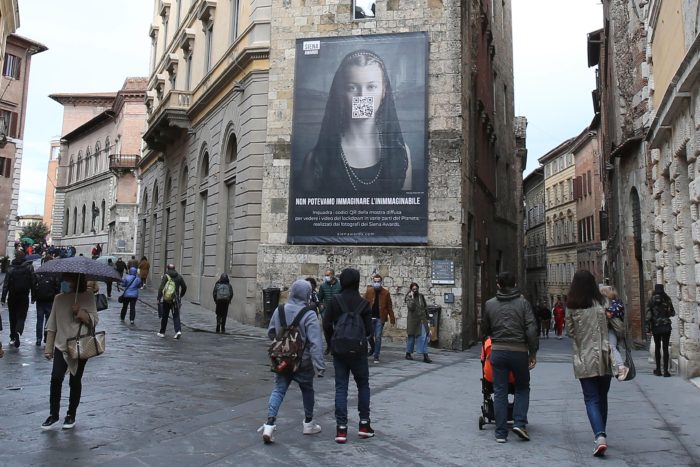 Description: "We couldn't Have Ever IMAGINED the UNIMAGINABLE"is an exhibition within the exhibition, along the streets and in the squares of the historic center of Siena. It is real journey dedicated to the cities of the world in full lockdown during the Covid-19 emergency. Along the streets and in the squares of Siena, large panels will be displayed, with portraits of men and women photographed in different contexts and with different photographic styles. The visitors will be accompanied in a virtual journey that will take them to "fly" over different cities all over the world, in a way impossible to imagine before the pandemic. Each QR code, imagined as a mask on the mouth of the people portrayed in the photo, will refer to the original image and to an unedited video shot during the lockdown by the photographers participating in the Siena Awards. Thanks to the QR Code, the discomfort of the mask will become a tool that will allow us to combine historical evidence with the feelings aroused by a health emergency never experienced before. The world of imagination of the Siena Awards in this way offers an occasion for reflecting and flying over unusual cities, closed in an alienating void.
The mask, besides being a means to promote social distancing, is used here as a way to gather the world in Siena once again, despite Covid-19.
All the photos and videos from the exhibition "We couldn't Have Ever IMAGINED the UNIMAGINABLE"were presented at the Siena Awards contests.