The "Palio di Siena" is the world's most exciting horse race which has been celebrated twice a year in the Piazza del Campo (Siena's historic square), on July 2nd and August 16th, since the days of the medieval Republic of Siena. It is a one minute's race in which ten horses, each representing a particular district, are ridden bareback by a jockey who races at breakneck speed around the city's square, cheered on by a passionate crowd. It is the culmination of the ongoing rivalry and competition between the districts (contradas) of the city.
Siena & Palio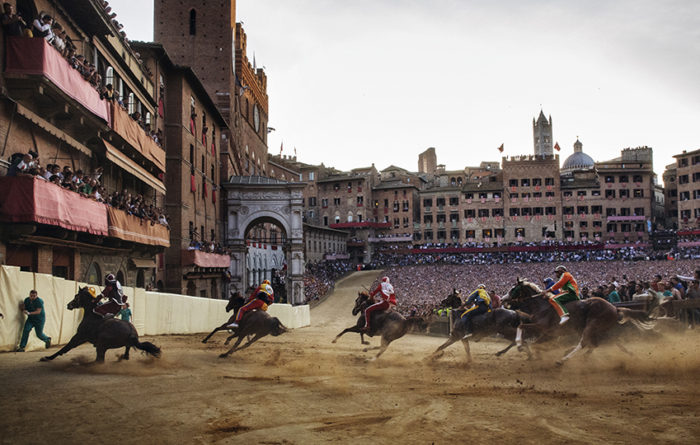 Description: You will be a guest in one of the museums of a Contrada, to discover the charm of the Palio of Siena: a combination of colours, traditions and overwhelming emotions passed on for over four centuries.

Meeting Point:
Info
Date: Sunday, 24th October 2021
Meeting Point: San Domenico's Church, Siena
Timetable: from 03:15pm to 04:45pm
Lenght: 1h 1/2
Language: Italian & English

Included in the cost:
● Guided visit to a Contrada and its district;
● Guided visit to a Contrada museum.

The cost excludes: everything that is not expressly referred to in "Included in the cost"