© Michael Kowalczyk

Description: For the third year in a row, the streets of Sovicille's center are transformed into a stage for photographic art. Large photos are displayed inside the closed doors and windows of houses, palaces, and historic buildings, creating a magical and fascinating atmosphere: a perfect balance between aesthetics, innovation, interaction, and significant content.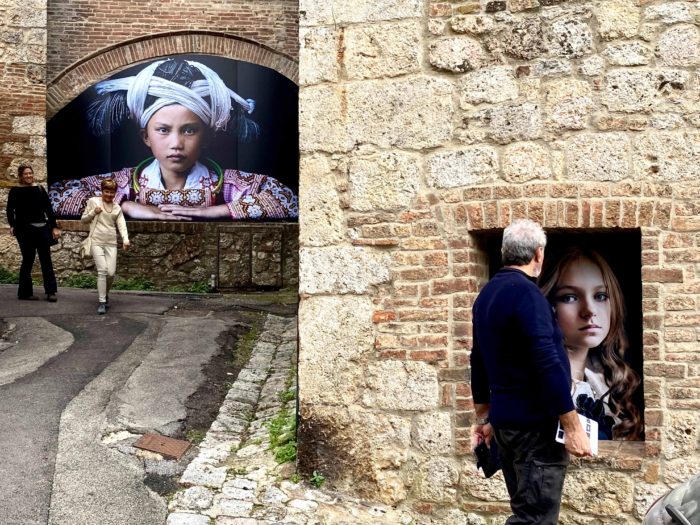 The "Sovicille Creative" exhibition offers a unique opportunity to admire extraordinary works of art created by internationally renowned photographers. The images are printed on media specially designed to integrate with the architecture of the place, offering visitors an engaging and stimulating experience.
A harmonious dialogue between the exhibited images, historic buildings, and the beauty of the surrounding nature creates an unforgettable atmosphere, making it a unique opportunity to admire the fusion between photographic art and the urban environment.
Sovicille, an enchanting village located just ten kilometers from Siena, is the perfect venue for this open-air exhibition.
Location:
Info
Period: September 30th – November 19th2023

Location: historic center of Sovicille
Opening Time:
Friday: 03:00 pm-07:00 pm
Saturday-Sunday: 10:00 am-07:00 pm
Holidays: 10:00 am-07:00 pm
TICKET VALID FOR VISITING ALL THE EXHIBITIONS