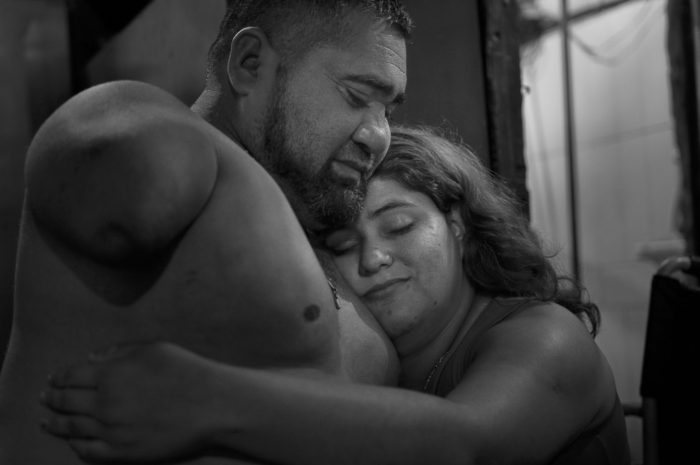 Descrizione: Oblivion can become a silent weapon of contempt and discrimination. The society has often shown that stigma, prejudice and disregard are the most common ways to make a person with a disability became invisible.Jorge was born in a small rural town in Argentina 38 years ago with a congenital malformation caused by medicine with thalidomide prescribed to his mother without any pharmacovigilance sanitary protocol, one year before he was born. With only a few weeks of life both the doctor who brought him to the world and his own family environment, they told his mother that it was better if he let the child die.He is married to Vero. She has mielomeningocele, which affects her ability to walk and had to endure several surgeries to keep her spine erect. They fell in love 8 years ago and decided to start a family.However, the greatest miracle for him and Vero was the birth of their daughter Ángeles.The bonds of love, unconditional support, accepting each other, and tolerance are the pillars that allow them to stay strong and keep going.Sadly and unfairly they seem invisible to social services. They receive very little economic support from the Argentine state.The strongest and most emotional images of this story are visible because they show the world that they were able to create to live in and not just survive.This project seeks to break with the preconceived ideas and disapproving looks of many sectors of society called "normal", seeking to illuminate from the simplicity and authenticity of human relations.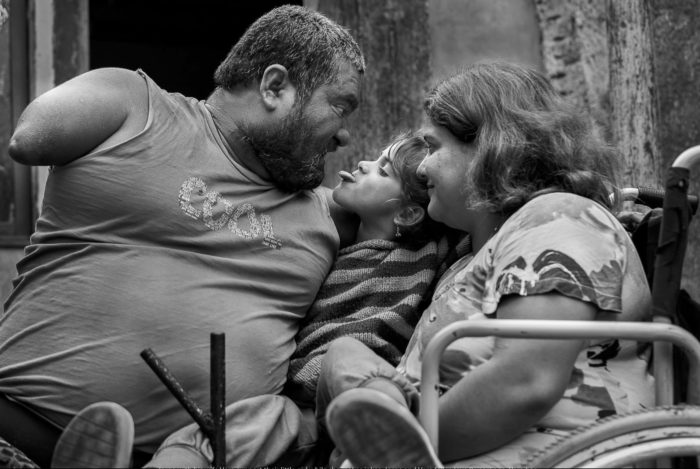 Location:
INFO
Location:
Chiostro Basilica di San Domenico
Piazza Madre Teresa di Calcutta, 2
Period: 2019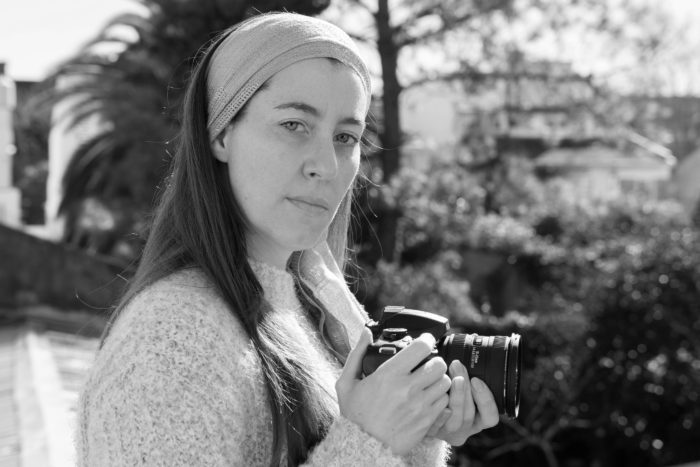 Biography photographer:
Constanza Portnoy was born in the 80's in Buenos Aires, Argentina. During those years, her country went through a horrible military dictatorship. That was the reason why she feels that she is part of a generation marked by the permanent search for identity and struggle for human rights. At age 23, she graduated with honors in Psychology from the University of Buenos Aires. A little bit by chance, and a little from personal interest, she started working as a Psychologist in the area of disabilities. She soon discovered the shortfalls in the lives of these people and that the daily violation of their rights had become something accepted. At the same time, she started researching art therapy resources to promote a better quality of life and that's when Photography crossed her path. I felt a deep love for that world that led me to discover a very powerful tool for communicating to the public about the social injustices that my country was going through. Since 2014 she have perfected and specialized herself in Photojournalism and Documentary Research Photography.Her work as a Photographer has been published and exhibited all over the world.
"The most significant stories for me, are those ones that speaking of human relationships overcoming adverse contexts"